Construction & Mobile Equipment
Construction & Mobile Equipment
Triad's Custom Solutions
We know that your business aims to reach new heights each day. That's why, at Triad Technologies, we create out-of-the-box solutions for all of your hydraulic applications. We will work with your business directly to provide the parts you need when you need them. Industries we serve include:
Material Handling Equipment

Construction Excavator Attachments

Agriculture Equipment

Construction Equipment

Aerial Lifts

And MORE!
Click the image to download a PDF copy of our Construction & Mobile Equipment Line Card.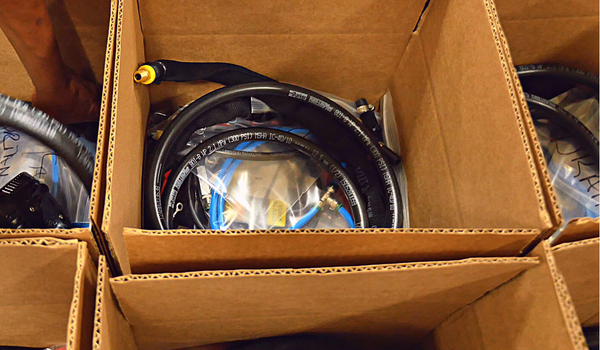 Kitting & Subassembly
Increase your efficiency and reduce your costs
Our kitting service takes your BOM and pre-assembles, organizes, and packages the components to meet your specific requirements. Kits are assigned a single part number, reducing receiving and purchasing time and increasing productivity for your organization.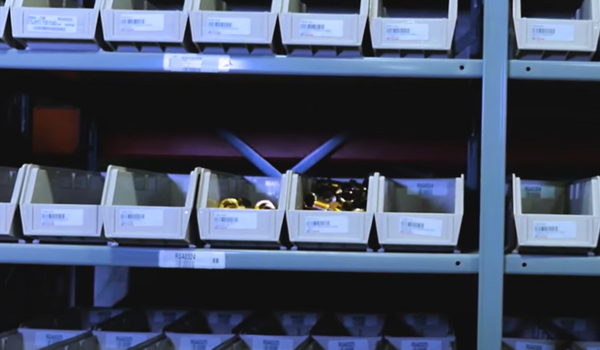 Vendor Managed Inventory
Get the right products at the right time in the right place
Our VMI program helps control inventory accuracies and forecasting while eliminating stockouts. Triad's team of inventory management specialists assist with all application requirements, providing guidance and conducting product or assembly training as needed.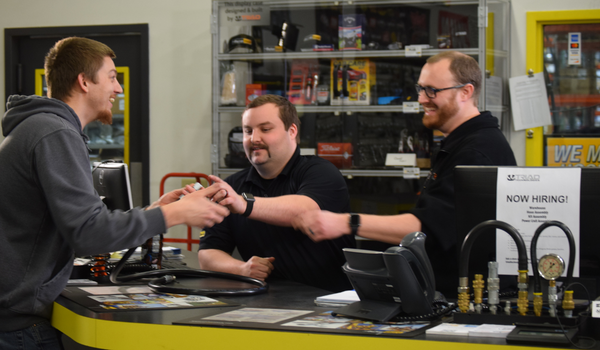 Triad ParkerStores
Premier products and support, all in one place
Whether you need a replacement part or you're looking for a complete system solution, our ParkerStores are your local, one-stop shop for expert support and Parker Hannifin products, including hose assemblies, hydraulics, pneumatics, filtration and more.
Parker Product Solutions
Click the images below to download a PDF copy of Parker's Excavator, Wheel Loader, or Skid Steer white papers.


Keeping Things Moving
We know that time matters in the construction industry, and downtime is not an option. With over 40 years of industry experience, Triad is your one-stop-shop for dependable hydraulic systems and solutions to complex engineering challenges. Our expert team works alongside OEMs to deliver quality products, resources, and system solutions to keep your business moving.

Hoses, Fittings & Accessories