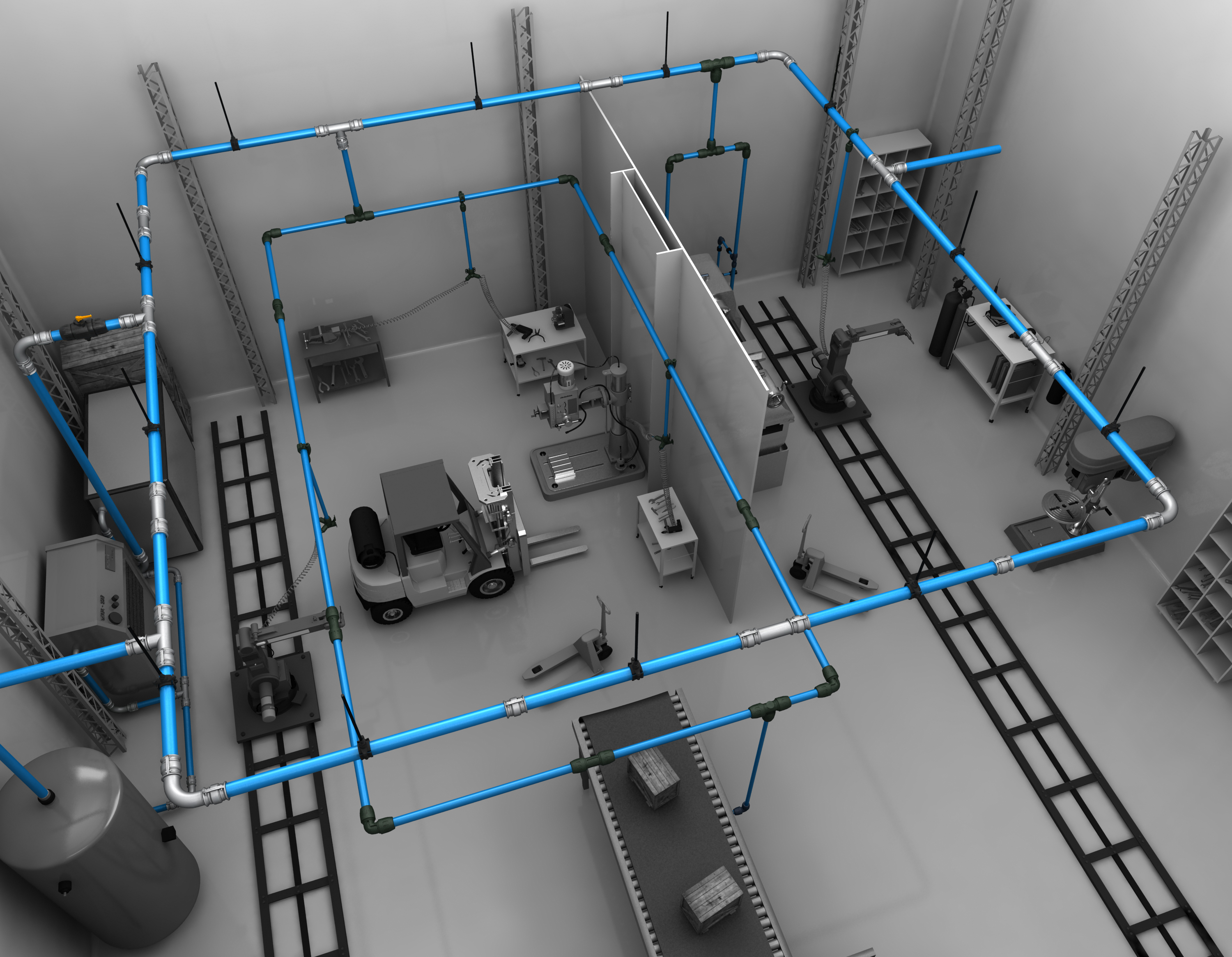 Leader in Aluminum Compressed Air Piping Systems
Transair is an adaptable, lightweight, easy-to-modify piping system for compressed air (wet, dry, or lubricated), as well as industrial/inert gas, vacuum, and more. Whether you are looking to install all new piping or just make a few modifications to your existing layout, Transair's uncompromising performance and easy-to-modify design makes it one of the most trusted names in compressed air.
The Triad Guarantee:
10-year warranty against manufacturing defects on all Transair components

Expert technicians to ensure your Transair installation is fast and efficient

Custom design and fabrication of systems and components to meet your specific needs

Installation anywhere in the U.S.
Digital Transair Resources
Click the images below to access digital Transair Resources.
Digital Transair Resources
Click the images below to access digital Transair Resources.
Connect with a Transair Technician
Our Parker-certified Transair technicians specialize in optimizing all aspects of your Transair project. Contact us to get connected with a Triad representative and discuss your project, schedule an installation, or request a free sample of Transair products! We look forward to partnering with you to keep your business moving!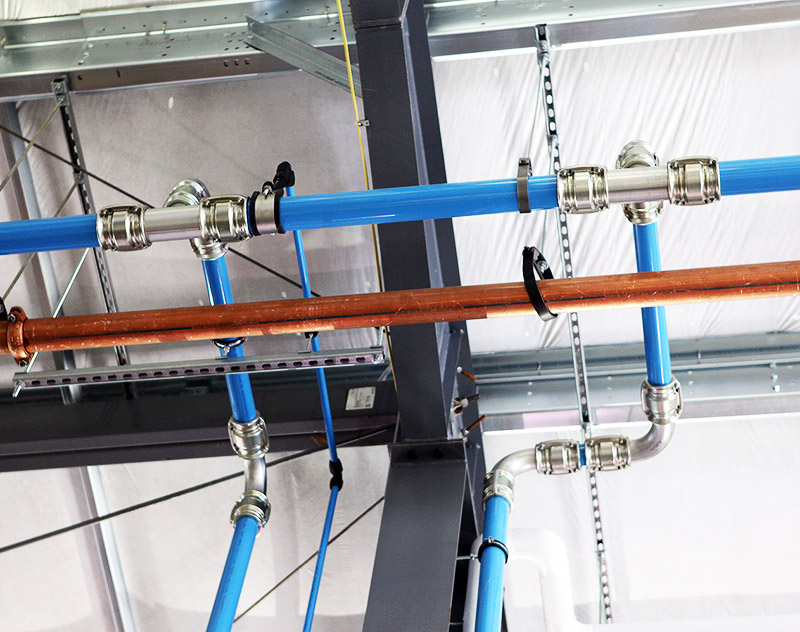 Adaptable
Transair makes it simple to install a new piping system or modify your existing system without compromising performance.
Compatible with most existing copper and black iron piping systems

Can be pushed or bolted together with no need to thread, solder, glue, or crimp pipes

Reusable and easily interchangeable

Lightweight and easy to install in elevated platforms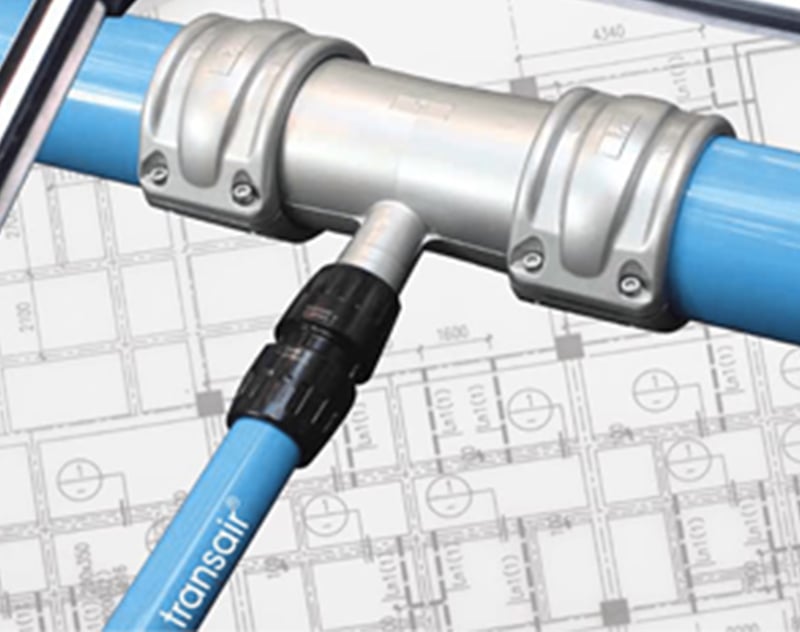 Corrosion Resistant
Transair is made from powder coated extruded aluminum, allowing it to fight corrosion and consistently provide clean, quality air to your facility.
Durable, lightweight alternative to copper, iron, plastic or steel

Resistant to corrosion, mineral and synthetic compressor oils, compressor oil carry over, mechanical shock, harsh environments, thermal variations, and ultraviolet (UV) light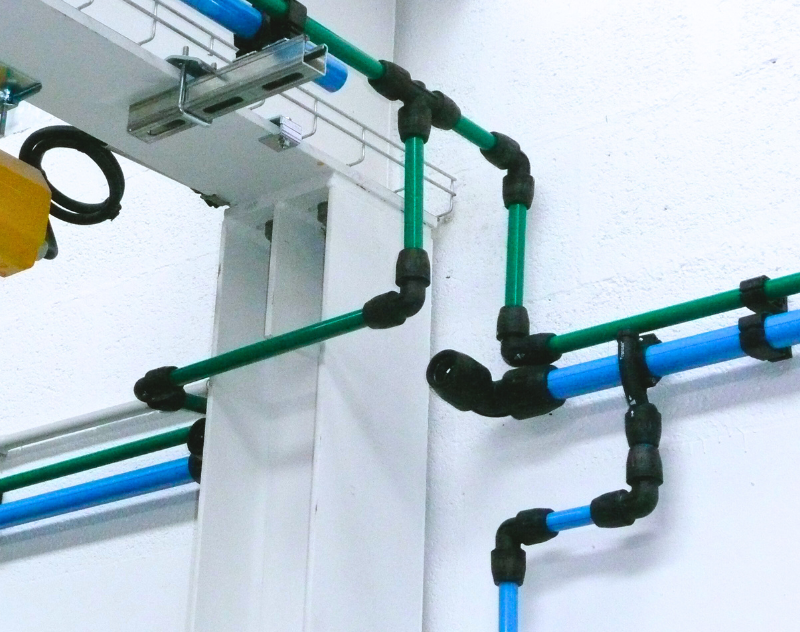 Cost Effective
When compared to alternative options, Transair offers significant savings on installation, maintenance, and operation.
"Full bore" technology provides leak-free guarantee, minimizing pressure drops and reducing energy costs

Pipes and fittings meet requirements set by the U.S. Green Building Council for Leadership in Energy and Environmental Design (LEED) certification

100% recyclable